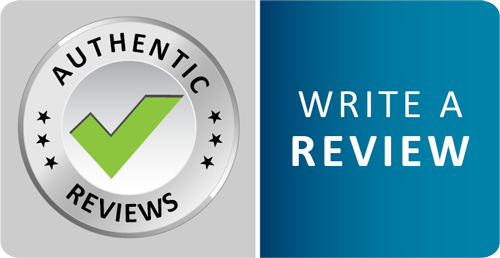 Customer Testimonials for Max Auto Sales Inc. - I35
AMADOR ELIZONDO -
2016 JEEP GRAND CHEROKEE
YOU WERE AMAZING AND WE WILL COME BACK TO SEE YOU. KEEP UP THE GREAT WORK!! THANK YOU AND GOD BLESS!
Flor Gudino -
2017 Ford Fusion
Dalia did an amazing job. She helped me find a good car. I will refer other people as well.
John Olvera -
2017 Dodge Ram 1500 Laramie
The vehicle is clean in and out. Interior smelled good, almost new. Everything was in working order. Vehicle runs great, and it has low miles.
Tammy Hurley -
2017 Nissan Mazda
We really appreciate our sales person, Neel. He was great and there was not hassle. He didn't call us over and over to make a sale. Great car, great staff, Very Happy!
Isabel Ochoa -
2017 Ford F-250
I, Isabel Ochoa, purchased a truck from Max Auto Sales. This is the best place to buy a car or truck. They have very nice trucks and the sales people are wonderful. I will recommend Max Auto Sales. There is no better place than Max Auto Sales.
Justin Kotara -
2015 Toyota Tundra
Gabe, our salesman, was very nice and answered all of our questions. He is a great guy. ~ Thank you!!
Noelia Sacriste -
2014 Toyota Corolla
Gabriel was excellent and very helpful. He displays a professional manner and very courteous.
David Moreno, Jr. -
2014 Chevrolet Malibu
Great friendly service. They worked very hard to get me a vehicle I like and that is within my budget and credit. Thank you!
Jacob Carrasco -
2014 Ford F-150
Christian, the salesperson, was very quick, thorough and very polite. He got the job done!
Juan & Elizabeth Gurrola -
2012 Ford F350 King Ranch
Gabriel is a very charming man. He is not your traditional "used car rep". Would recommend him to our friends and relatives. We are very pleased with Max Auto Sales, Inc.
Jody Deknikker -
2009 Hummer H3T
One of the best experiences I have had in purchasing a vehicle. Max Auto Sales is very warm and inviting and willing to work with you throughout the whole process. Deigo did a great job obtaining financing very quickly. Christian is a great salesman and the whole experience was very nice. I will definitely recommend to others.
Katherine Castillo -
2014 Chevrolet Camaro
I enjoyed my experience very much. Everyone is really nice and tired to help us as much as they could. Thank you!
Prudencio Cubas -
2014 Jeep Cherokee
Christian was amazing! He helped us from point 1-z. He went over every detail, and he answered all our questions, very genuinely. I would recommend him to anyone any time. Good job, Christian and Max Auto Sales!
Jorge Lozano -
2014 Dodge Grand Caravan
I was treated with respect and honesty. Good service was given!
Sonia Gomez and Jose Ayon -
2011 Cadillac Escalade
Amazing service!!! They left me speechless. I have never been to a place with such great service, and I love the fact they explain every single detail. Thank you, Max Auto Sales!!
Stephanie Schultz -
2013 Dodge Charger
I had a great salesman, J. Alex Arevalo, and he took care of me and found what I was looking for.
Juan Palacios -
2015 Chevrolet Silverado
I had a very good experience at Max Auto Sales. Glad I cam by. Thank you!!
Roland R. Leal -
2014 Dodge Journey
Max Auto Sales was very patient with me and they gave me very good service.
Ashlee Calvert -
2014 Toyota Corolla
I, Ashlee Calvert, understand the agreements to the contract and sale of the vehicle. I was very pleased that I came to Max Auto Sales and found a car after going to the Toyota dealership and getting denied a vehicle.
Consuelo V. Moreno -
2105 Nissan Altima S
We had a wonderful experience at Max Auto Sales. Our salesman, Christian, is so awesome!! :-) We will definitely recommend family and friends to come see them!
Fortunato Criel -
2015 Chevrolet Traverse
Max Auto Sales, muchas gracias por su atencion. Todo estuvo muy bien. Los felicito por su estupendo trato y servicio.
Arlene Gonzales -
2015 Nissan Altima
From the very beginning, Gloria was very friendly and helpful. She was polite and very informative. She answered each question I asked her. I would highly recommend everyone to buy a car at Max Auto Sales. The staff were also very helpful. They made sure I was comfortable during my time there.
Elaine Zamora -
2014 Ford Mustang
The service I received at Max Auto Sales was excellent! I cam in and left with my new car the same day. Alex is a great help. He as able to help me with all my car purchase needs. I will definitely recommend Max Auto Sales to all my friends and family.
Adriana M. -
2013 GMC Sierra
Es un gusto aver tratado con Gonzalo at Max Auto Sales. El no aydo y nos aclaro todas nuestras dudas, en general todos los agentes. Son muy amables.
Edward Casias -
2014 Dodge Challenger
My experience was very great. The employees at Max Auto Sales are very kind and helpful. I will return to purchase another vehicle.
Vanessa Acosta -
2014 Ford Fusion
Alex is a good guy and he helped us find a great car for my family and me.
Jesus Ochoa -
2015 Nissan Altima
Max Auto Sales has good customer service! They were helpful in getting into an automobile. They went above and beyond.
Victor Rivera -
2015 Dodge Dart
When I walked in Max Auto Sales, the employees were very helpful and understanding. I am very satisfied with the way they helped me. The salesman, Alex, was a great help. He explained everything and he did whatever he could to get my wife and I in a vehicle. I definitely recommend Max Auto Sales to everyone.
Gloria Alvarez -
2015 Nissan Altima
My experiencia con Gloria fue muy excelente. Me alludaron bien a considerer un vehiculo abuen precio.
Yolanda Cano -
2015 Chevrolet Malibu
I saw the TV ad, and I went to the website where I found a car I liked. I contacted Max Auto Sales, and Alex helped me. I am very happy with the car. Also, I was very happy with the customer service. I got a good deal!
Karen Rivera -
2015 Nissan Altima
Me gusto la manera que nos trataon el senor Alex excelente persona. Gracias!
Veronica Espinoza -
2014 Toyota Corolla
Gloria Salazar has been extremely helpful with our car experience at Max Auto sales. I will definitely recommend the dealership to friends and family. Thank you, Gloria!
Max Auto Sales Inc. -
2000 Quality Vehicle
At Max Auto Sales Inc. we are proud of the quality used cars we sell and our dedication to serve the needs of our customers. This is reflected in the amount of repeat business we receive. Whether this is your first purchase with us or one of many that you've had, you can count on our dedicated sales staff to make it the best buying experience possible.
MARIA MARTINEZ -
2014 RAM 1500
SOY UN CLIENTE SATISFECHA POR LA ATENCION QUE SE ME BRINDO POR PARTE DE GLORIA SALAZAR Y EL SENOR CARLOS SALINAS !! Y DEMAS PERSONAL LOS RECOMIENDO!!
ALONDRA GARANZUAY -
2015 NISSAN ALTIMA
SUPER NICE!! VLIKED HIS SMILE!! VERY FRIENDLY PEOPLE!! LIKED THAT THEY DID NOT TAKE ALL DAY TO GET ME APPROVED!!
MARIA DEL ROSARIO CORTES -
2012 FORD F150
WE GOT THERE AND GOT ATTENDED BY ALEJANDRO. HE SHOWED US SEVERAL VEHICLES AND WAS VERY PATIENT WITH US. WE ARE VERY HAPPY WITH THE PURCHASE. THANK YOU ALEX!!!
CINDY MUNOZ -
2013 RAM 1500
GLORIA AND GONZALO WERE VERY HELPFUL AND PATIENT. I APPRECIATE THE FACT THAT THEY TOOK THEIR TIME TO SHOW ME VEHICLES THAT I WOULD LIKE! THE STAFF WERE ALL VERY FRIENDLY!!
JESUS BERRONES -
2013 FORD F150
IT WAS A GOOD DEAL.....QUICK AND FAST!!! VERY HAPPY WITH MY NEW TRUCK!